Welcome to the home page
This page was ORIGINALLY coded using MICROSOFT FRONTPAGE 2003, but it sucked and I'm too smart for it, so I instead moved to BLUEGRIFFON (the free version, of course).

Who am I? I'm Morgan Brooks (pen-name), but I guess you can call me Jason, IF WE'RE FRIENDS! I love to write poetry and prose and I wanted a page I could post all of it on. So, I figured, why not code it on my own? I mean, I get it. This is a WYSIWYG way of coding. For a guy in a Computer Science and Technology program, it's a little pathetic. But hey, I'm lazy!
More about me! You can use he/him pronouns with me. I'm a college student. I love to watch anime, cartoons, and the occasional real-people TV show (mostly veterinary and cooking). I am also a very avid player of video games, probably too much for my own good. Over 3,000 hours playing Minecraft alone. My favorite series are Persona, Ace Attorney and Yakuza (also known as Ryu Ga Gotoku in Japan; lit. Like a Dragon). Also a big fan of music. I've been a music student for over six years and am currently pursuing it as a non-school passion. I write and transcribe sheet music here.
By the way, I like money. If you like what I do, you should drop me a coffee--I mean a Ko-Fi down at Ko-Fi. Click the coffee pic below and you'll go there, and you can donate me a coffee ($3). Or two, or three...

There's lots of things I want to do on this site, mainly posting poetry. So I'll have to set that up eventually. For now, though, it's just a homepage and that's perfectly fine.
To write is to create; to code is to ask a computer to create. -- Me, hopefully the first person to say something like this
Check out this cool tiger.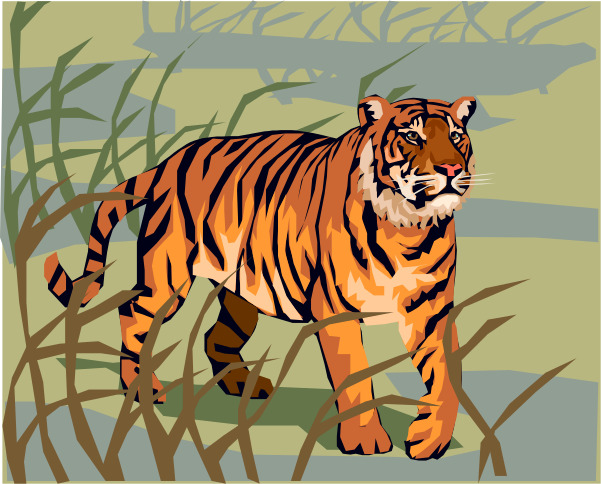 That's clip art.